Adding Treatments to the Medical Record
After client approval and signing, the estimate can be "converted to treatment." (Which is also an invoice) Converting to treatment brings the estimate (including declined) to a Treatment Page/Invoice in the medical record. When the conversion is completed and the estimate is on a treatment page/invoice then the inventory, procedures, labs, packages and declined items converted will ALSO reflect within the patient medical record. Billable items can be edited and Rx Details created by clicking on the hyperlink of the items.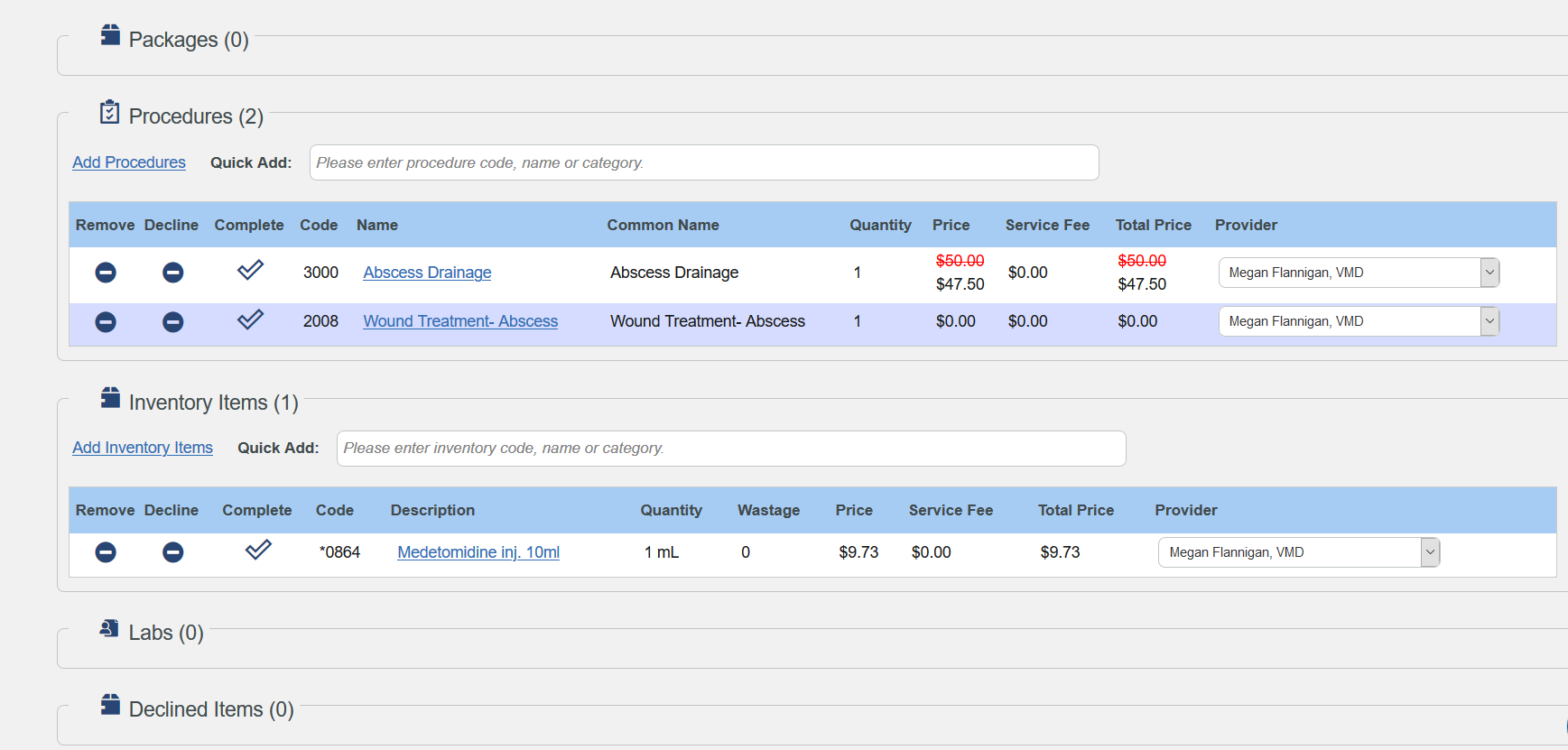 The "Quick Links" as shown below *These Quick Links can be customized in an order most useful to your practice.

"View By Groups" as shown below