You can print or email the patient's entire medical record or select which entries you want to have included.
Navigate to the patient record.
Scroll down to the start of the medical record (below the Patients Highlights) and select the appropriate icon as shown in the red box below. You can hover your mouse over the icon to view capabilities.

Review the date filters and modify the dates range, if desired. Once you have entered the correct dates, click Refresh View and the medical record will only be sent for those dates.

PRINTING AND EMAILING THE ENTIRE MEDICAL RECORD

Once you click on the print icon you can print the patient's entire medical record the same way you print other PDF documents.
Once you click the email icon you will be prompted to select an email template. Your site is set up with an email template for emailing the medical record that you can use. If you would like to add or edit an empail template please refer to this article - Creating an Email Template
PRINTING AND EMAILING SELECTED MEDICAL RECORD ENTRIES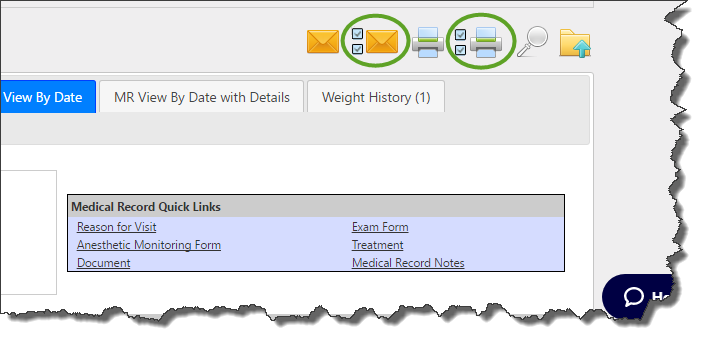 When you click on the Print or Email Medical Record with Selection icon you will be directed to the screen below:
First select a beginning and ending date range, if desired. Second, check the boxes in the Options to include the patient's reminders, weight history and master problems in selected records to print or email.
Screenshot below shows Print Medical Record with Selection option although Email Medical Record with Selection is similar.
After Date Ranges have been filtered and Options selected or deselected scroll down to Activity. You will have the option to Check All or Uncheck All within your selected date OR  have the option to check or uncheck  Treatments, Documents and Communication within your selected date range (as shown in picture below). Also, you can individually check and uncheck any entries within the specific date range selected to print or email.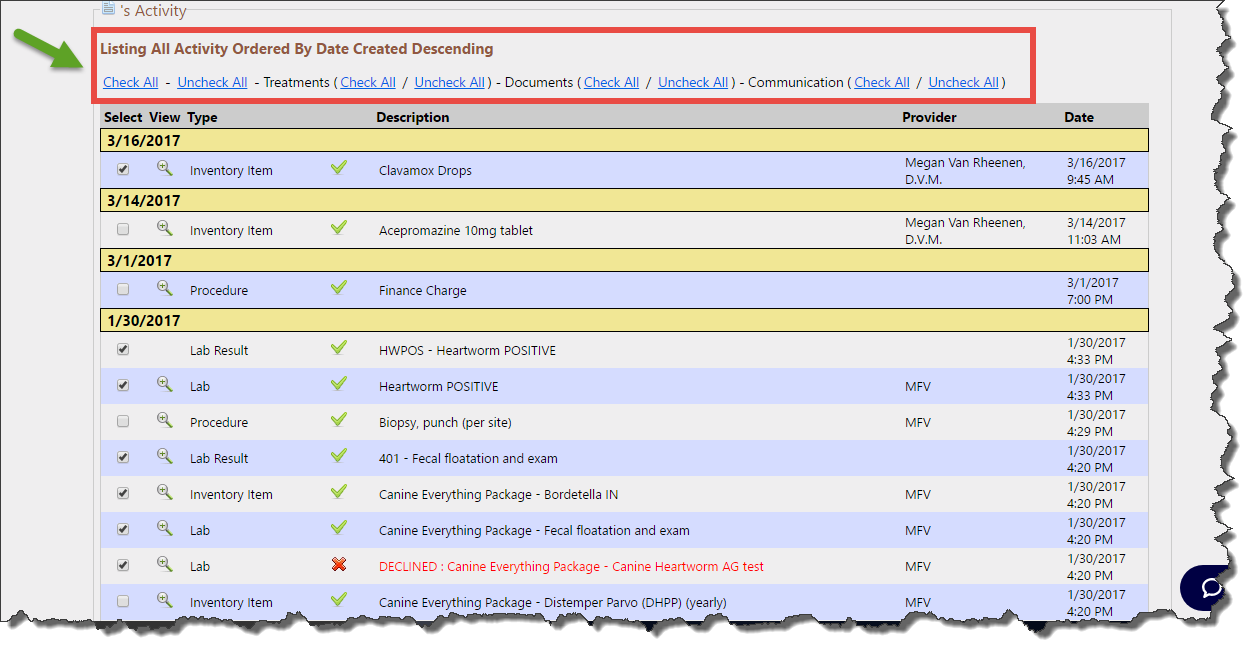 Once, you have selected the entries you wish to print or email go back to the Options section and click on Print or Email Selected Records (Shown in picture below).