You are probably very familiar with using eVetPractice's Quick Search bar to find your active clients and patients, but once a client or patient is inactivated this feature can no longer be used. This situation most often comes up once a pet has been euthanized and is automatically inactivated so reminders are no longer sent. To search for a deceased patient, please follow these steps:
Navigate to the Home screen and click on Patients (or Clients if you are searching for an inactive client):
Enter your search criteria (I searched by patient name in the below example) and make sure you check off "Include Inactive." You will notice inactive patients are highlighted in pink.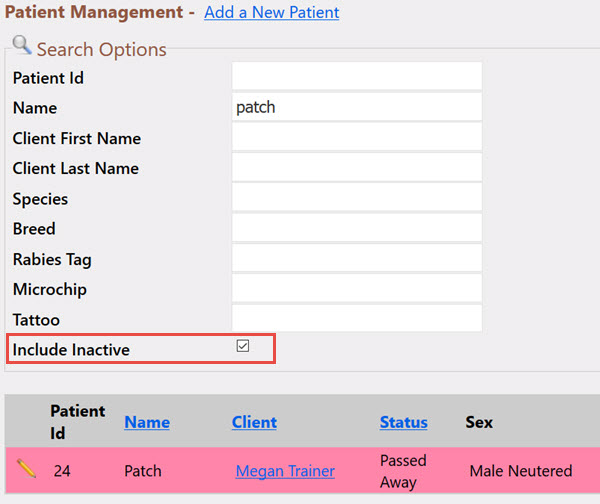 Click the edit pencil next to the patient's ID number and name to access their medical record.